If anyone wants to know why there is so much demand for luxury Spanish villas, they need look no further than the weather! The first thing that springs to mind, especially for anyone originating from colder climates, is the possibility of escaping the cold winters.  Andalucia is feted for its beautiful all year-round temperate climate with lots of winter sunshine and of course some of the world's most luxurious villas, making it a haven for those who don't fancying hibernating until spring time.
World class food
What can we tell you about the Costa del Sol in winter that you don't already know? Perhaps you are not aware that although many of the restaurants, bars and chiringuitos are seasonal, there are still plenty of establishments that remain open throughout the winter. It is possible to dine out and enjoy the region's famously fresh food, including Michelin starred restaurants.
Dani Garcia
Malaga's most famous Michelin starred chef is Dani Garcia who has recently added several restaurants to his gastronomic empire, Kemuri, Aleli and Leña. Leña is a beautiful earthy restaurant which was awarded the accolade of being the Best Overall Restaurant in the Restaurant & Bar Design Award in 2021.  Famous amongst gastronomes, Garcia is considered to be amongst the best chefs in the world and he has a very specific ethos regarding local produce and global standards. Find out more about all of his highly acclaimed restaurants on his website.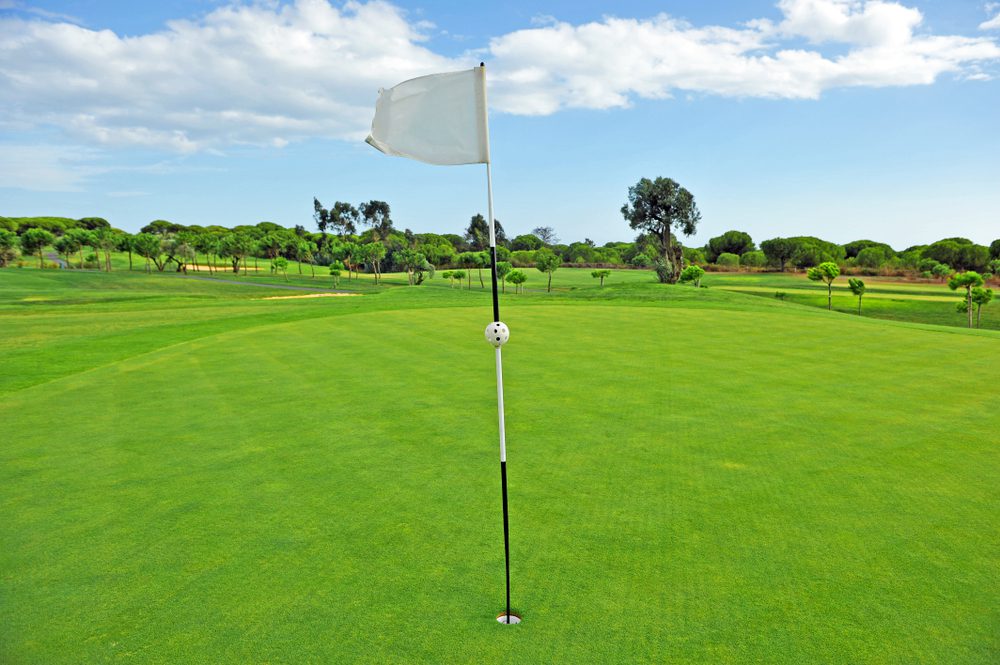 A great day for golf!
When is it not a great day for golf on the Costa del Sol? There is the fantastic weather and also an incredible selection of golf courses. Golf is a major attraction due to the all-year-round opportunities to enjoy a round. There are so many world-class courses that as you drive along the coast road, you can see signs mentioning the Costa del Golf!
As a result, there are also a number of tournaments that take place every year,  you have most likely heard of Valderrama in Sotogrande, arguably the most well-known golf course which is associated with UK and European royalty and celebrities. There are many more, in fact, at the end of November when the rest of the northern hemisphere is shivering, the renowned Villa Padierna golf course (Marbella) was playing host to The Andalucía Costa del Sol Open de España tournament.
Frontline golf luxury apartments
Frontline golf property on the Costa del Sol is in constantly high demand as it offers such as relaxing and sociable lifestyle. Even if you aren't a golf aficionado, you can still enjoy the facilities and social life of the golf club house, restaurants and stunning views across the undulating greens.
Malaga museums
When was the last time you took time out to visit a museum or an art gallery? This is something that the Costa del Sol's capital city Malaga offers in abundance. Not surprisingly so, since the city is the birthplace of the renowned artist Pablo Picasso. His childhood home is now the Museo Picasso which is populated by works donated by the late master's family.  There is also a car museum where you can see almost 100 classic cars. In total there are over 30 museums to choose from.
 Malaga city centre
After enjoying a tour of the city's art, why not take advantage of the sunshine for a wander around the city or explore the new marina's restaurants and bars. Malaga city is also regarded to have one of the most impressive Christmas light shows along the city's Calle Larios and lights projected on to the cathedral.
If you are still craving more culture, you can explore the 14th Century Gibralfaro Castle, treat yourself to a meal at the Parador de Gibralfaro  which has superb views across the city (booking is required) or take in a show.
It's all happening outdoors
No matter which type of outdoor activity you prefer, you can guarantee that there will be an opportunity to enjoy it throughout the winter.  If you like to ski, no problem. It only takes a couple of hours in the car to reach Granada, where you can enjoy the snow in the Sierra Nevada mountains and be back on the Coast on the same day.
Similarly, the surrounding countryside including the UNESCO Biosphere Reserve above Marbella, offer plenty of opportunities for walking, exploring, cycling and horse riding.
If you would like to experience this coveted lifestyle and need assistance finding the perfect luxury property for sale on the Costa del Sol, contact Myriam on Myriam@mdrluxuryhomes.com.
BE +32 476 211 233
ES +34 663 329 202