Sherry is one of the interesting and complex wines to originate from Spain. It is an ancient tipple that holds a special place in Spanish history and oenology, rich, varied and extremely drinkable.
Often described by wine buffs as undervalued or underappreciated. Yet, this perception could be about to change, as Spanish restaurant owners in places as far away as New York, have noticed Millennials' increasing interest in Sherry, particularly the lesser-known brands from the smaller producers.
Unless an aficionado, most people are surprised that there are so many permutations of different flavours and nuances. So, we're going to give you the low-down on how it is made, the many different types and flavours available. Let's start with its name.
What is Sherry?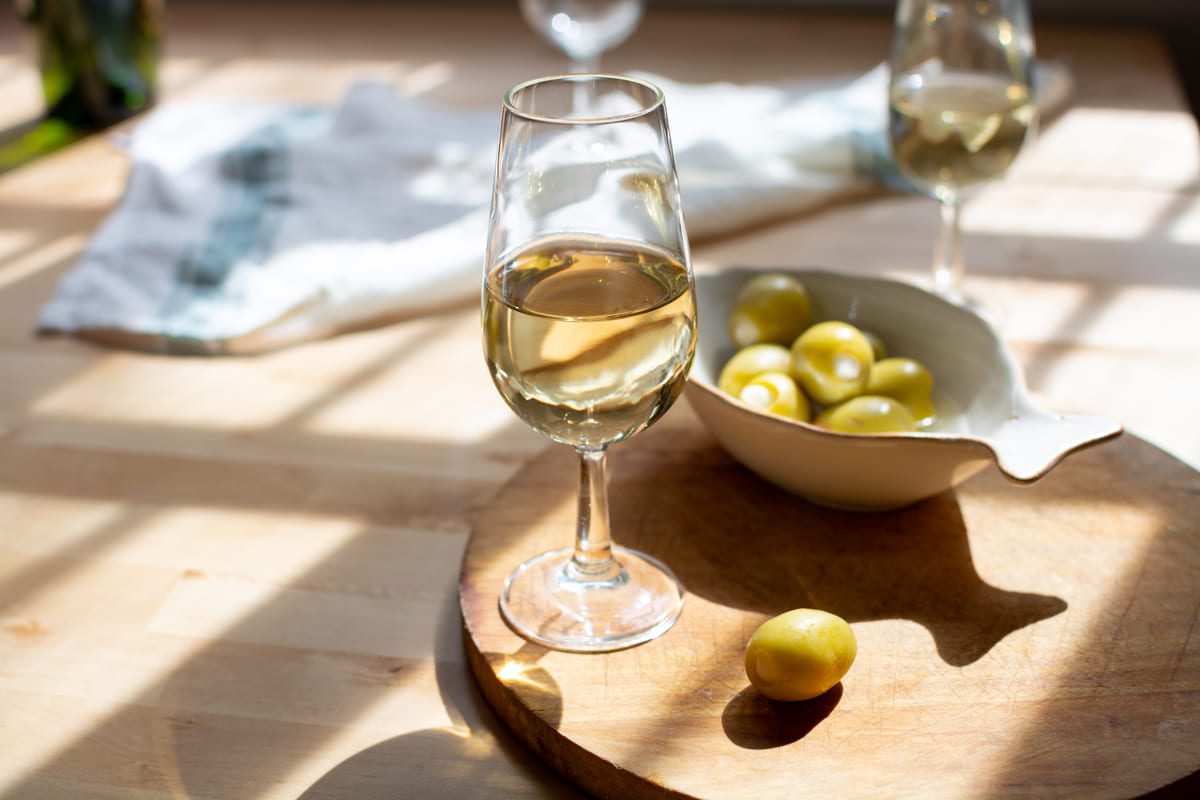 Although anglicised, the name Sherry is taken from 'Jerez', the area of southern Spain where this it is produced. As a fortified wine, Sherry belongs to the same family as Port and Madiera. However, unlike Port, most Sherries are dry and pale, as fortification takes places after fermentation and the sugar is added afterwards.
Incredibly, all Sherry is produced from only three types of white grape and the distinctive taste profiles are developed during production.
Similar to French champagne, Sherry is covered by 'protected designation of origin', which means that only Sherry produced within the confines of an area dubbed the 'Sherry Triangle' can be labelled Sherry. So, when you buy a bottle of Sherry, you know that you are getting the real deal.
Solera system
Unlike other wines, Sherry is produced using the solera system which allows for a virtually infinite range of flavours and vintages. Natural yeasts and oxygen enable a variety of flavours which are not possible in other types of wine.
The Sherry is aged in barrels for many years. The barrels are periodically emptied from the oldest casks and new wine added which creates a constant flow of different blends of vintages. It is mind-blowing to think that every bottle has a little bit of very old Sherry, which is also the reason why no vintage year is specified.
Some Sherries are also made with 'flor', a layer of yeast which grows naturally in the Spanish heat, covering the wine to protect it from too much oxidation. It is also credited with producing clean, crisp wines that make the perfect accompaniment to tasty tapas.
Types of Sherry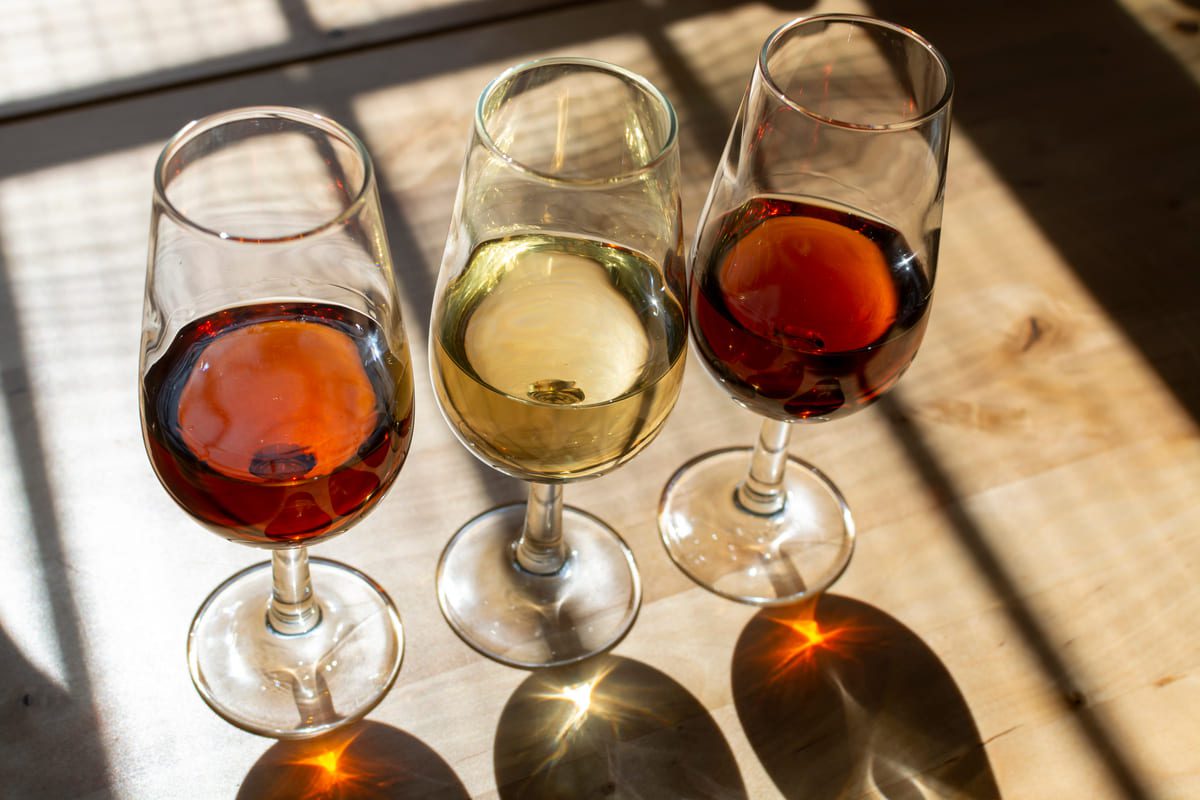 OK, so now you know there are many different types of Sherry; Fino, Manzanilla, Amontillado, Palo Cortado, Oloroso and Cream. Here is a summary of the taste profiles for each type.
Fino
Think of a hot day on the Mediterranean. If you like dry this Sherry is the one for you. It is salty, dry, crisp, clean and pairs perfectly with olives, anchovies and other savoury snacks.
Manzanilla – the perfect aperitif
Manzanilla is dry, it is also part of the Fino family and is produced only in Sanlúcar de Barrameda. Its coastal location adds a salty freshness and makes the perfect choice with seafood. It is also a classic aperitif.
Amontillado – bronzed and gently crisp
This is a dry variety aged under the layer of yeast 'flor' for at least 3 years and exposed to Oxygen, resulting in a rich caramel flavour with a crisp, nutty finish. It goes really well with cheese. Try it!
Palo Cortado – dryly sophisticated
Palo Cortado's flavour is derived from a layer of yeast which protects the precious nectar below and imparts a complex, dry, rich and salty taste. This Sherry drinks beautifully with meats, nuts, olives and other snacks.
Oloroso – full bodied
Oloroso is the most oxidised of all types of Sherry and is characterised by a deep nutty flavour, which is robust enough to pair perfectly with blue cheese and all types of meat. It is particularly tasty with oxtail dishes.
Cream – Pedro Ximénez – complex and creamy
This type of Sherry is extremely sweet and rich. Those unfamiliar with the Sherry family often make the mistake of assuming that all are the same and more suited to the older palette at Christmas time. There are many varieties of cream Sherry, most include the luscious Pedro Ximénez grape. Try a glass after dinner as a dessert wine with chocolate, nuts or cheese.
All that is left to be said is… make mine a Manzanilla!
If you would like more information about the relaxed Andalusian lifestyle or assistance with finding the best luxury homes for sale on the Costa del Sol, contact Myriam.
mdrluxuryhomes.com
myriam@mdrluxuryhomes.com
+34 663 329 202
+32 476 211 233