As 2022 gets underway, it's the perfect time to take a look back at the 2021 luxury homes market in Spain and make an educated guess as to how things are going to shape up over the course of 2022. Predictions for luxury real estate in Spain in 2022:
What happened in 2021

The good news is that Spain is firmly back on the map when it comes to international buyers looking for luxury homes for sale.
As vaccines rolled out and travel became easier, the property market started to make a dramatic recovery, including Spanish buyers. The Costa del Sol has seen the most action, particularly regarding new builds, where sales almost reached pre-Covid levels. In fact, a report by property giant Idealista found that the Costa del Sol has seen the highest sales, particularly in Marbella and Estepona.
The property market and economy in 2022

The Spanish economy is recovering thanks to an injection of billions of EU money and household savings are predicted to continue to rise and reach pre-pandemic levels throughout 2022, which means more cash to splash in an increasingly buoyant property market.
Property prices are forecast to continue to rise by around 2% throughout 2022 (BankInter) and even higher in the most popular areas for luxury homes, such as Marbella on the Costa del Sol. Another boost is the low interest rates offered by high street banks, which means that property is currently offering much better returns on investments.
Low mortgage rates and high volume of sales

The historically low Euribor lending rate also adds another incentive for investing in luxury property in Spain, with BankInter predicting sales reaching up to 500,000, the same volume as at the peak of 2007. Of which, one quarter will be new build properties.
Luxury real estate on the Costa del Sol

The luxury home sector, particularly on the Costa del Sol has remained healthy and has consistently risen over the last 18 months. Sales continued to rise even at the height of the pandemic, particularly amongst international buyers. The effect of Brexit, has seen a decline in the less affluent British buyers but increased interest in those with a healthier budget.
In this luxury market, demand is outstripping supply. There are fewer and fewer new properties such as Villa Shiro Marbella, being listed, which is going to have a dramatic effect on the market throughout 2022.
Land sales saw a dramatic 45% increase throughout 2021 which has resulted in an 11% increase on the average price of plots in Spain. The demand for land and new builds is expected to continue however any further increase in land prices is expected to be much more conservative.
New developments
A result of the pandemic has led to many buyers in the luxury market re-evaluating their requirements. The most highly prized features in 2022 will be larger luxury homes with bespoke high-end finishes.
BankInter has forecast that the demand for this type of property is set to continue throughout 2022. This is for the simple reason that there aren't enough new build properties of the right calibre, like Vista Lago, to satisfy demand.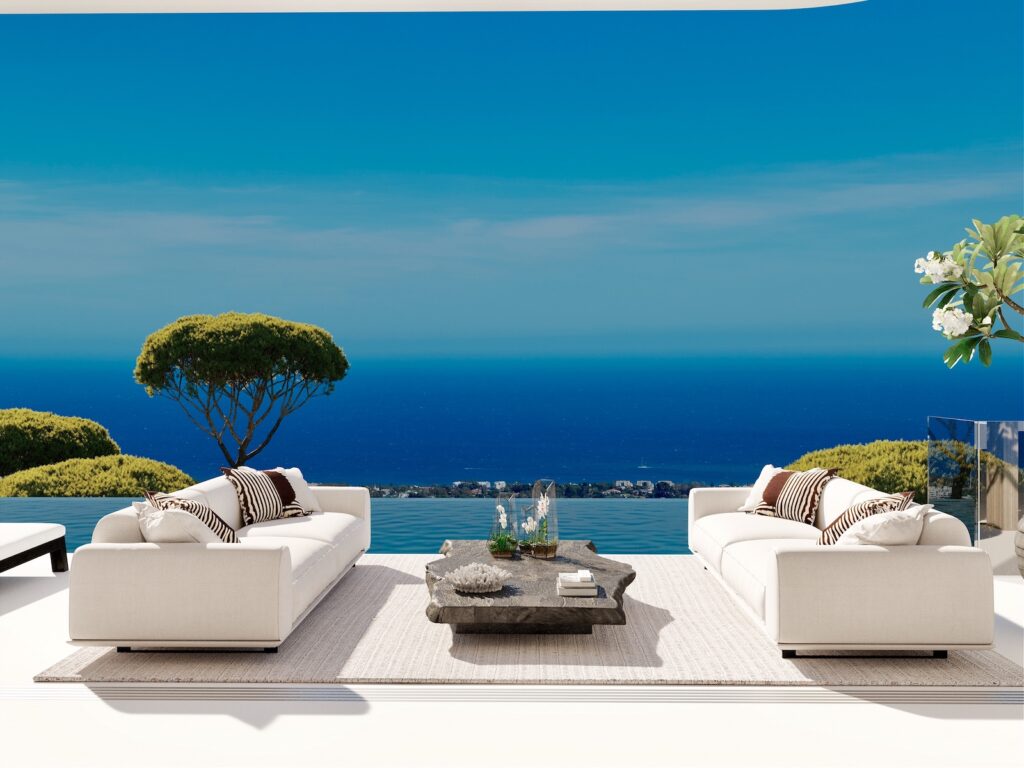 If you'd like more information about the luxury homes market in Spain and to gain access to some of the best luxury homes for sale on the Costa del Sol, contact Myriam at:
myriam@mdrluxuryhomes.com
or call: + 34 663 329 202 / +32 476 211 233.