If you are looking for the perfect destination for a holiday or to snap up some beachfront luxury real estate you need look no further. Malaga has everything you could possibly want, from a bustling city centre with commercial and shopping districts to superb beaches, culture and Michelin starred fine dining. It is the place to be! Many foreign arrivals at Malaga's international airport tend to jump in a taxi and head west towards the world-famous hotspots such as Marbella. This is whether they are looking to buy villas in Spain or just hoping to relax and unwind with some sand, sea and Sangria. But what would happen if you were to turn left and head towards capital of the Costa del Sol – Malaga city? The answer, you would be very pleasantly surprised.
About Malaga
Everyone knows about the fantastic climate providing the opportunity to enjoy a healthy outdoor lifestyle of water sports, beaches, swimming, horse-riding, hiking, tennis and of course golf. Attractions that have tempted thousands of people to relocate and take up residence in a luxurious villa, penthouse or apartment. There is also the wonderful joie de vivre of the southern Spanish people and their relaxed mañana attitude which are famed throughout the world. What you may not realise is that Malaga is a forward-looking city that has eagerly embraced modernity. It is home to the Parque Tecnológico de Andalucía which promotes innovation, economic growth and employment within tech industries. The city is also strategically located with superb travel links, including the previously mentioned airport, motorways and fast train links to Madrid and Barcelona (serving over 30 million passengers every year). It also has the second busiest port in Spain, serving not only the luxury cruise liners but also facilitating large volumes of imports and exports.
Art and culture
Of course, there is much more to Malaga than international commerce. The city is passionate about art and culture, there are 36 museums in the city, one of which – the Picasso Museum – is dedicated to the city's most famous son – Pablo Picasso. The entire city exudes a sense of history from its architecture, such as Gibralfaro Castle, Alcazaba fortress, Roman amphitheatre, 'la Manquita', Malaga Cathedral and of course the historic bullring. In contrast, the area known as Quay 1 has been transformed from being one of Spain's oldest working ports, into a super-cool shopping area with restaurants and bars. There is also the Palm Garden and Malaga's very own Pompidou centre which features a multi-coloured cube. It's now one of the most popular places for evening promenade or a relaxing drink whilst watching the super cruisers.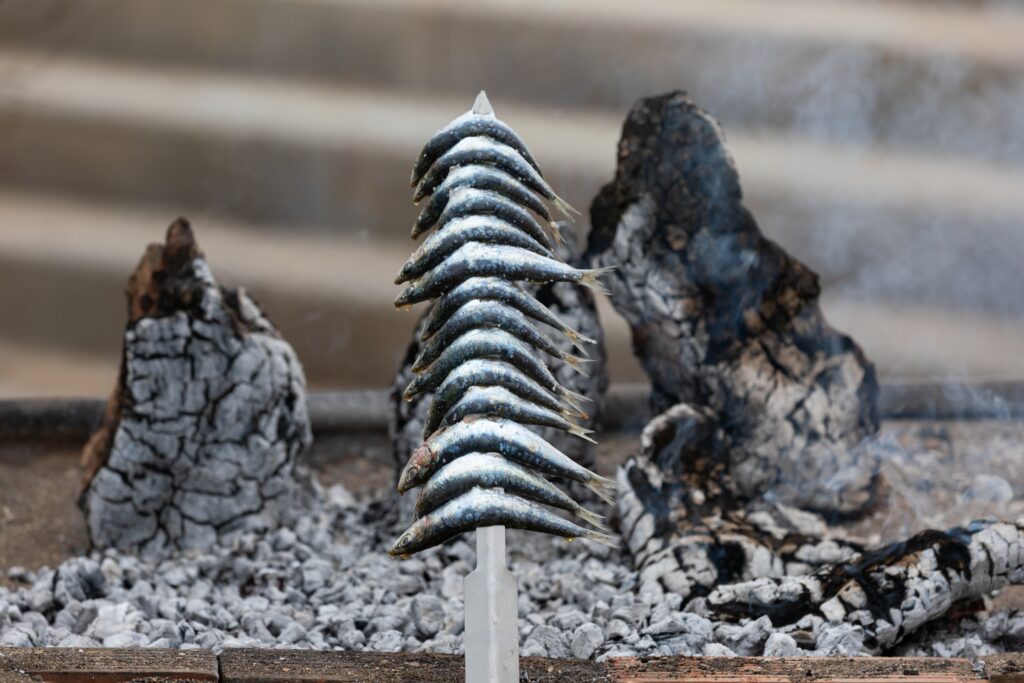 Gastronomy in Malaga
Gastronomy in Malaga
Dining out is one of the many delights of Malaga city and indeed the entire Costa del Sol, as the region is blessed with an abundance of produce including fish and seafood. Even the most-humble cafes and bars serve seasonal fresh meals including delicious tapas and sardines barbequed on a spit. Malaga Province features no less than 10 Michelin stars across seven superb Michelin starred restaurants, one of which – Restaurant Juan Carlos Garcia – is located at the heart of Malaga City. The region's Michelin starred chefs are at the top of their game, offering innovative haute cuisine and signature menus which must be experienced. At the time of writing, Malaga has the following Michelin star restaurants:
Restaurant Juan Carlos Garcia, Muelle Uno, Puerto de Málaga. It prepares food that reflects the real Malagueña culture. It is advisable to book well in advance as there are only 6 tables.
El Largo Restaurant, Marbella.
Skina, Marbella.
Nintai, Marbella (a new addition to list in 2022).
Bardal, Ronda.
Messina, Marbella.
Sollo, Fuengirola
Fresh food markets
Keeping with the theme of food, Malaga is also a fantastic place for anyone who loves to cook and experiment with first class fresh produce, such as fresh fish caught from the Alboran Sea. There are plenty of markets offering superb fresh fayre but why not enjoy some culture and history at the same time by visiting the Mercado Central Atrazanas which is located in an old shipyard which is evident by the impressive archway entrance. If you prefer a less down to earth atmosphere, the Mercado Merced is the place to find more gourmet offerings. In the evenings it's a popular place to enjoy a relaxed drink and tapas. If you would like assistance sourcing the perfect luxury penthouses and apartments in Malaga city and the surrounding areas, please contact Myriam on
Myriam@mdrluxuryhomes.com.
BE +32 476 211 233 ES +34 663 329 202